Reporting is always accessible through your TerraCycle account. You can log in to your account and pull reporting from your profile. This information can be found under the "Recycling History" section under order summary in the new account section.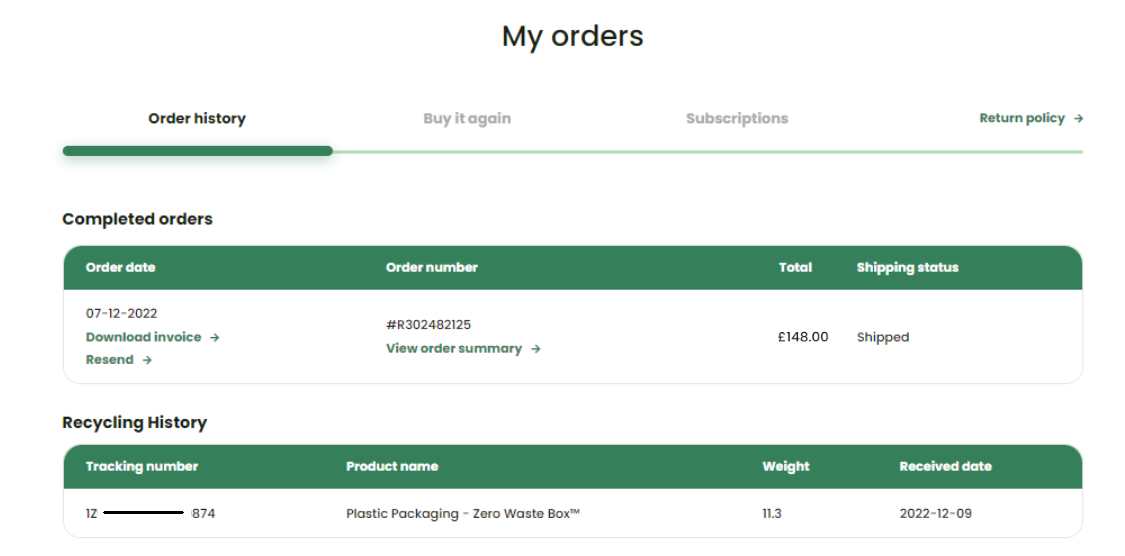 It does show recorded weights in kilograms. There is a column for corresponding order number as well as the date of the order. That way you can match up the weights to the orders.
Please note that the reporting is only available for orders placed on the TerraCycle shop.